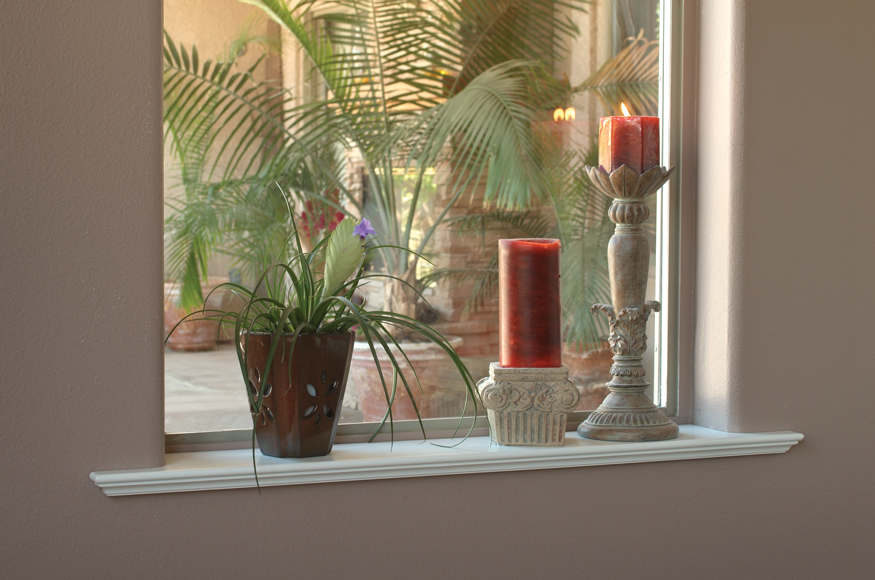 Moisture not only damages the home, but can lead to dangerous mold and mildew. Sill-Rite sills help protect homes from the inevitable moisture caused by condensation on windows. When installed properly, Sill‑Rite sills help prevent moisture from seeping into the inner wall.
Not only do Sill‑Rite sills protect they are also an attractive accent to any window.
Low Maintenance
East to clean and requires no painting or staining
Protects Against Moisture
Moisture from condensation and minor window leaks can lead to mold growth with drywall or MDF sills. Sill‑Rite is a waterproof barrier that protects the sill area.
Won't Rot, Peel, or Yellow
Sill‑Rite sills are made of the same high-quality vinyl as many window frames.
Two Types of Sills
Both made of the same durable vinyl
Standard Sills
Standard Sills provide an economic solution to sill protection. Each sill is butt cut during installation to fit most window openings. Available in standard lengths and depths.
Premium Sills
The distinctive profile of Sill‑Rite's Premium Sills wraps around the sides and are available in sizes to fit most window openings.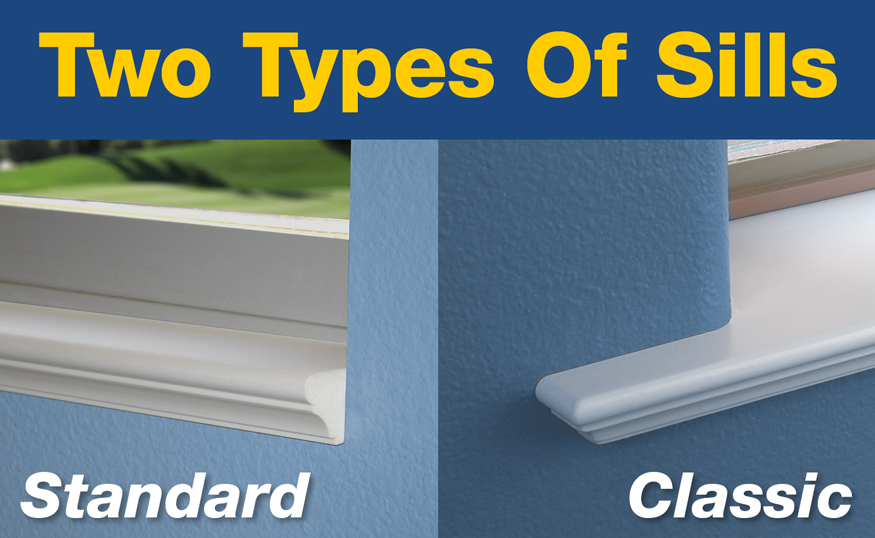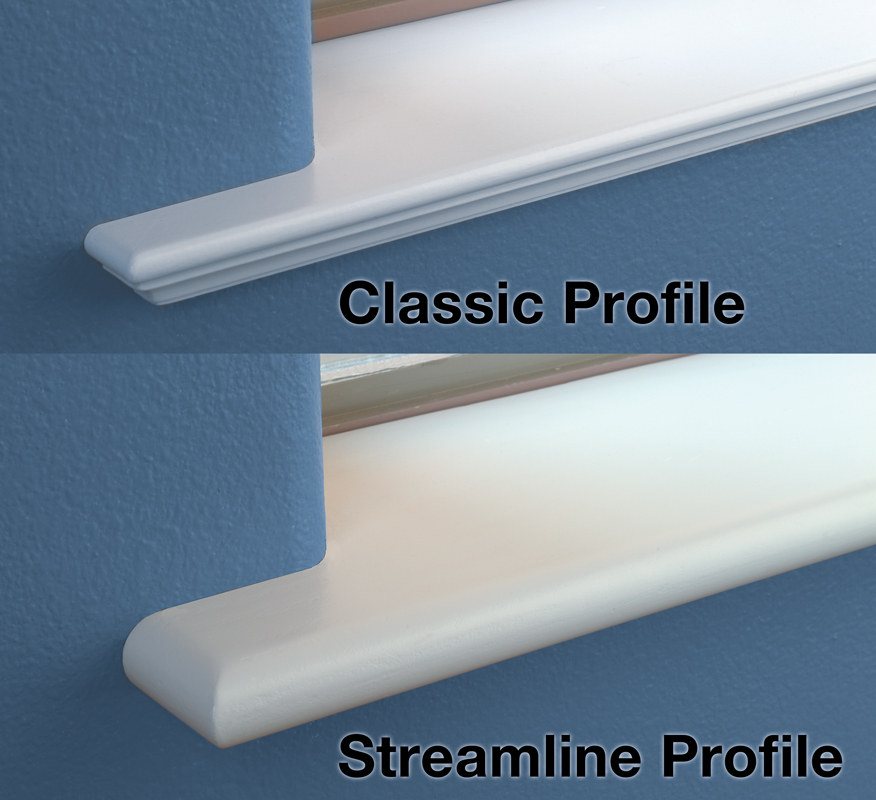 Available for both Standard and Premium sills
Classic Profile
Sill‑Rite's Classic profile provides an attractive traditional appearance.
Streamline Profile
For a contemporary look, choose Sill-Rite's Streamline profile.