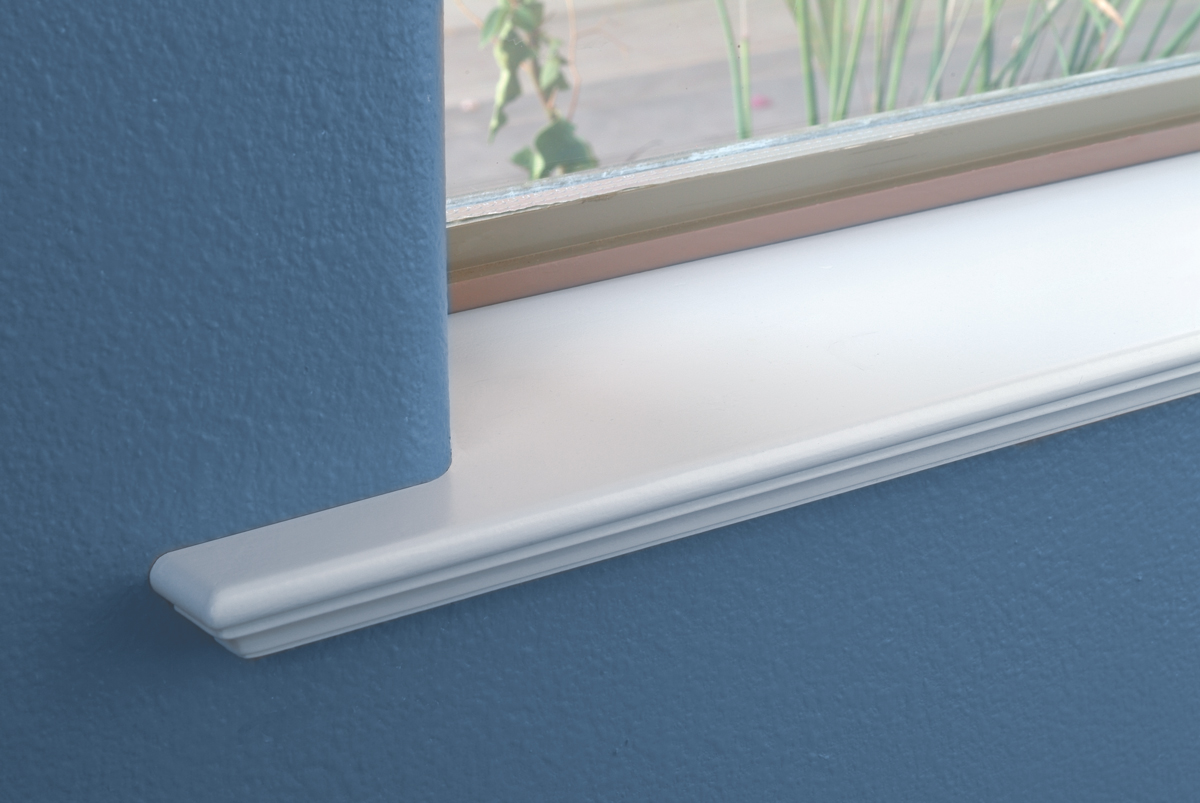 Sill-Rite's Classic profile provides an attractive traditional appearance.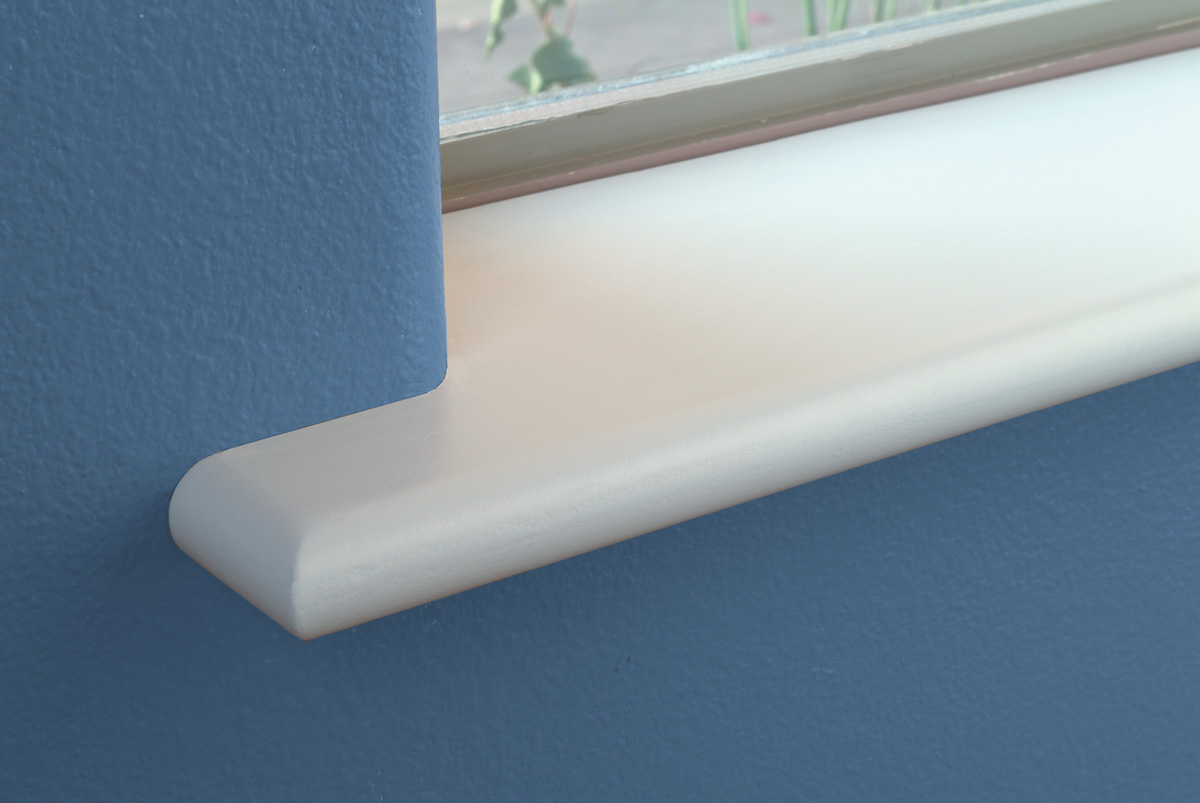 For a contemporary look, choose Sill-Rite's Streamline profile.
Premium sills are individually prefabricated to fit typical window openings.
Measure the width of the inside jamb to the jamb of the window opening. The standard lengths of Sill–Rite sills are meant to fit standard window widths. The sill should extend 1½ to 3 inches beyond the jambs on each side of the window opening

Look in the Window Width column of the chart to find the bracket in which the width of your window opening fits. The Sill Length column indicates the recommended sill length. Check the recommended sill length to make sure the sill will fit properly for your window opening

For example, if your opening measures 35½ inches, the corresponding sill length is 41 inches. This length sill will extend 2¾ inches beyond the jambs on each side

If your window width is not listed, a custom length sill can be ordered. You determine how much the sill extends on either side of the opening (there is no "standard" amount of extension; it's simply a matter of taste). You can also choose the next largest sill if you like the extra extension
NOTE: If you have window casing around your opening, make sure the length of the sill will extend past the trim work.
Sill Depth
Premium sills are available at seven depths — 2in, 3in, 4in, 5in, 6in, 7in, and 8in.
Extended Depths
Sills deeper than 8in are available with an extension kit. These extended depths include:
A vinyl sill extension (to make up the remaining depth)

T-strip (to fill the gap between the sill and the extension)

Extended Depths: 9in, 10in, 11in
| Window Width | Sill Length |
| --- | --- |
| 10"-14" | 17" |
| 16"-20" | 23" |
| 28"-32" | 35" |
| 34"-38" | 41" |
| 40"-44" | 47" |
| 46"-50" | 53" |
| 52"-56" | 59" |
| 58"-62" | 59" |
| 64"-68" | 71" |
| 70"-74" | 77" |
| 76"-80" | 83" |
| 82"-86" | 89" |
| 88"-92" | 95" |
| 94"98" | 101" |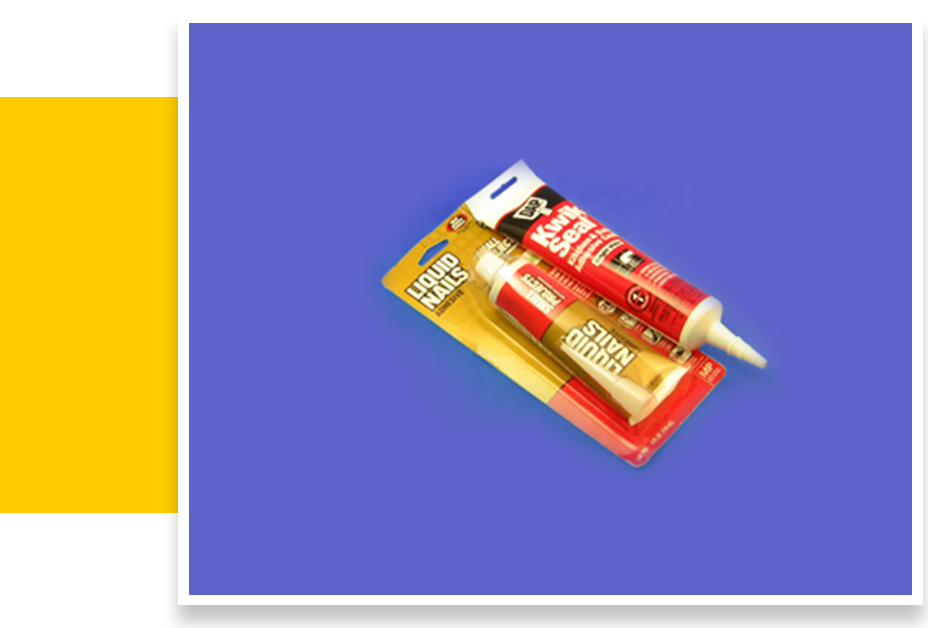 Installation Instructions