Care, Service, and Warranty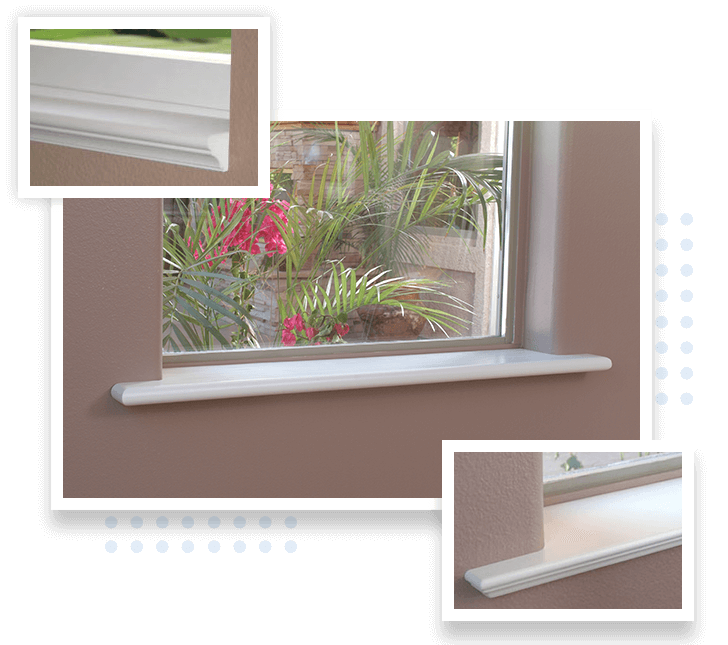 Sill‑Rite is committed to providing quality products that require very little maintenance. We also strive to provide our customers with top-notch service. If you have any questions regarding our products, delivery times, possible warranty issues, or any other concerns, please call us at +1 (800) 503‑2334. You can also view the rest of our website for further information.
Sill‑Rite sills are easy to clean and require almost no maintenance. Make sure any cleaning product you use is safe for use on vinyl products. Test the cleaning product on an inconspicuous location of the sill, such as underneath, out of site location. For tough scuffs and stains, lightly sand with 200 grit sandpaper. As with testing cleaning products, try on an inconspicuous location. If the sill has been painted, follow cleaning instructions from the paint manufacturer.
Sill‑Rite sills are pre-finished and do not require painting but may be painted to achieve a custom color. For best results, prepare the surface by sanding lightly with fine sandpaper. Clean the sill thoroughly and apply an acrylic latex primer. Finish with 100% acrylic latex paint.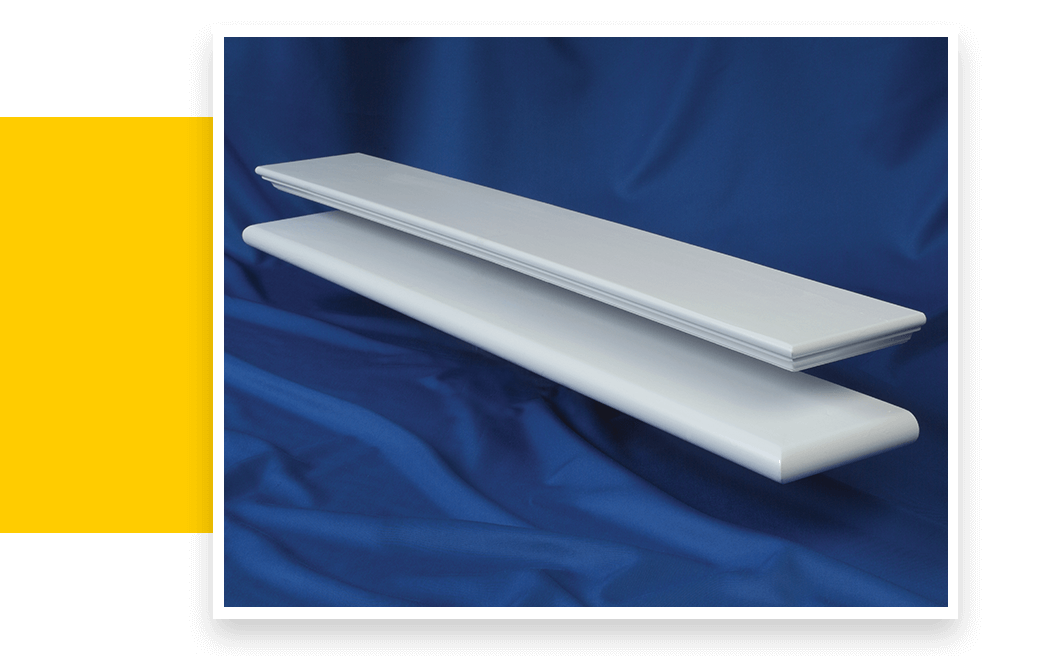 10-Year Limited Warranty
Sill‑Rite warrants to the original residential purchaser/property owner that any Sill‑Rite Product is free of manufacturing and/or material defects. This warranty applies for ten (10) years under normal use and service, subject to the conditions and limitations herein listed, and as long as the original resident purchaser resides in the home in which the products were installed. This warranty can not be assigned or transferred to subsequent homeowners. If repair or replacement is impractical, Sill‑Rite may elect to refund the original Product purchase price. This warranty does not cover defects or damages attributable to faulty or improper installation; normal weathering; defects caused by accident, fire, flood, acts of God, vandalism, riot or civil disorder; misuse; abuse by harmful fumes, vapors, solvents, chemicals or chemical pollutants in the atmosphere; mildew; building settlement or structural failures of walls or foundations; or occurrences beyond Sill‑Rite's control.
Labor costs are not included under this warranty, and neither Sill–Rite nor its distributors will be responsible for any costs incurred in the removal, replacement, installation, or re-installation of the Sill-Rite Product or any part thereof furnished by Sill–Rite under this Warranty.
Sill–Rite reserves the right to discontinue or change any Product it manufactures. If the part or component of the Product originally installed is not available and Sill-Rite determines to make replacement, Sill–Rite shall have the right to substitute such part or component designated by Sill-Rite to be of equal quality and price.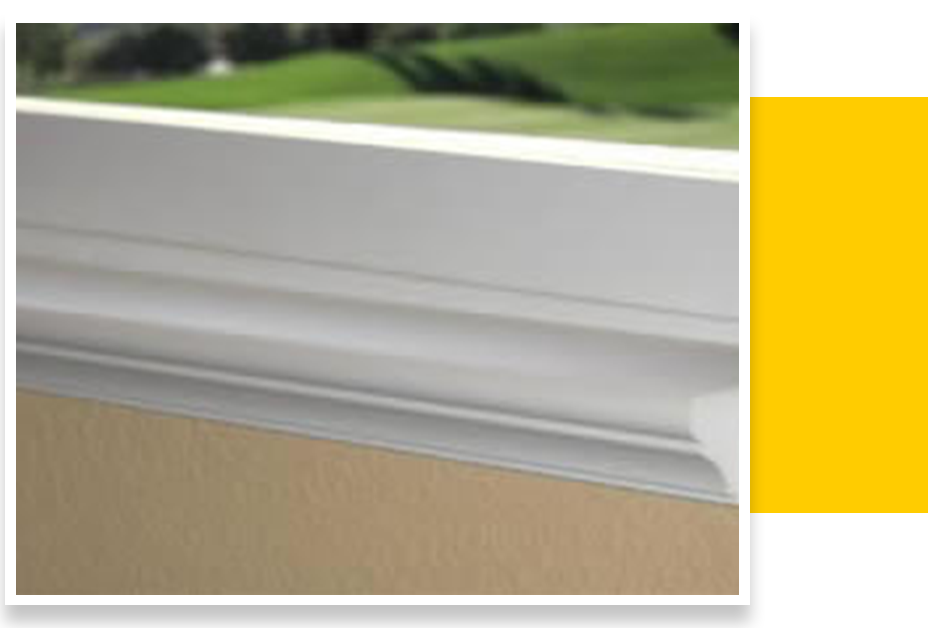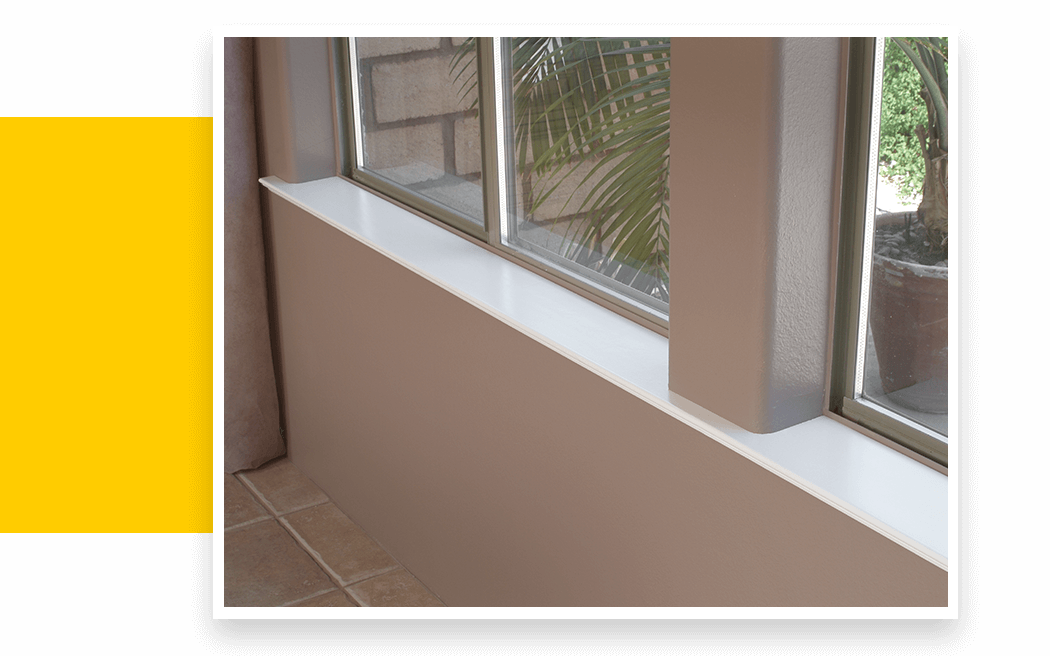 Other Warranty Considerations
Although Sill–Rite Products may protect against water and moisture resulting from condensation or defects related to installed windows, Sill-Rite is not responsible for any damage resulting from such situations. THE FOREGOING WARRANTY IS EXCLUSIVE AND IN LIEU OF ANY AND ALL OTHER APPLICABLE WARRANTIES, EXPRESS OR IMPLIED, INCLUDING WITHOUT LIMITATION, ANY IMPLIED WARRANTY OF MERCHANTABILITY OR FITNESS FOR A PARTICULAR PURPOSE. Some states do not permit limitations on the duration of implied warranties or exclusions or limitations of incidental or consequential damages. This warranty gives you specific legal rights. You may have other rights that vary from state to state.
HOW TO FILE A WARRANTY CLAIM
To file a claim under this warranty, the original purchaser must send proof of purchaser, a picture of the defective Product, and a written description to:
Sill–Rite Warranty Claim
1525 S Baker Ave, Suite B
Ontario, CA 91761
Sill–Rite reserves the right to investigate any claim hereunder. Upon verification of a claim, Sill–Rite shall, at its option, either arrange for the delivery of the replacement product or issue a refund equal to the original cost of the Product only.